Sale!
High Performance, Professional Grade Creamy Aloe Vera Wax Cream Salon Face Body Leg Hair Removal 4X 400g
Description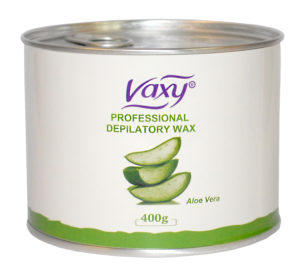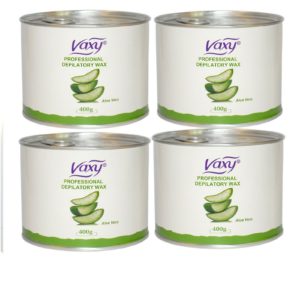 Ideal for home and Salon use

Perfect for all area of waxing and all hair types.

Suitable for all skins

Melting point 55C in room temperature.

Pot dimensions : cm (W) 10 (D)3 (H)6
Open the wax container lid and placed the pot into the inner chamber of Vaxy wax warmer.

Plug in and turn on the heater setting to the required temperature.

Allow wax to melt completely, heat to Luke- warm temperature, and stir consistency.

Clean the area to be treated with warm water to open the pores and it will make the hair easier to remove. You can get the best results when the skin is clean.

Stir the Wax with spatula and test temperature before use.

Use Wooden Spatula to apply the wax to a patch of skin in the direction of the hair growth.

Place paper strip over waxed area and smooth firmly In the direction as hair growth.

Wait approximately 10 seconds, then rip the strip from the skin I the opposite direction to the hair growth.

Try to pull the Wax strip, keeping your hand close and parallel to the skin

Remove any trace of wax using pro wax wipes.

Use the After Wax Oil treatment to soothe and moisturise the area treated.